I Love Panzerotti
At first glance, these turnovers look like calzones -- but don't be mistaken. These are panzerotti, calzones' fried and fluffy cousin.
Panzerotti are a street food staple from Apuglia, the southern region of Italy's "boot." Just as pizzas are to New York City, panzerotti are to Apuglia. I Love Panzerotti, founded by Angelo Magni and Giovanni Bonati, opened shop in March to share one of Italy's most loved foods with NYC.
All panzerotti are made fresh with ingredients shipped weekly from Italy. The dough rests for 72 hours before being fried, ensuring each panzerotto is light and fluffy. I Love Panzerotti offers over a dozen filling combinations, from the classic tomato and mozzarella to dessert panzerotti stuffed with ice cream, smores, pistachio, or Nutella. They also have a heart-shaped panzerotto which is perfect for a cheese pull.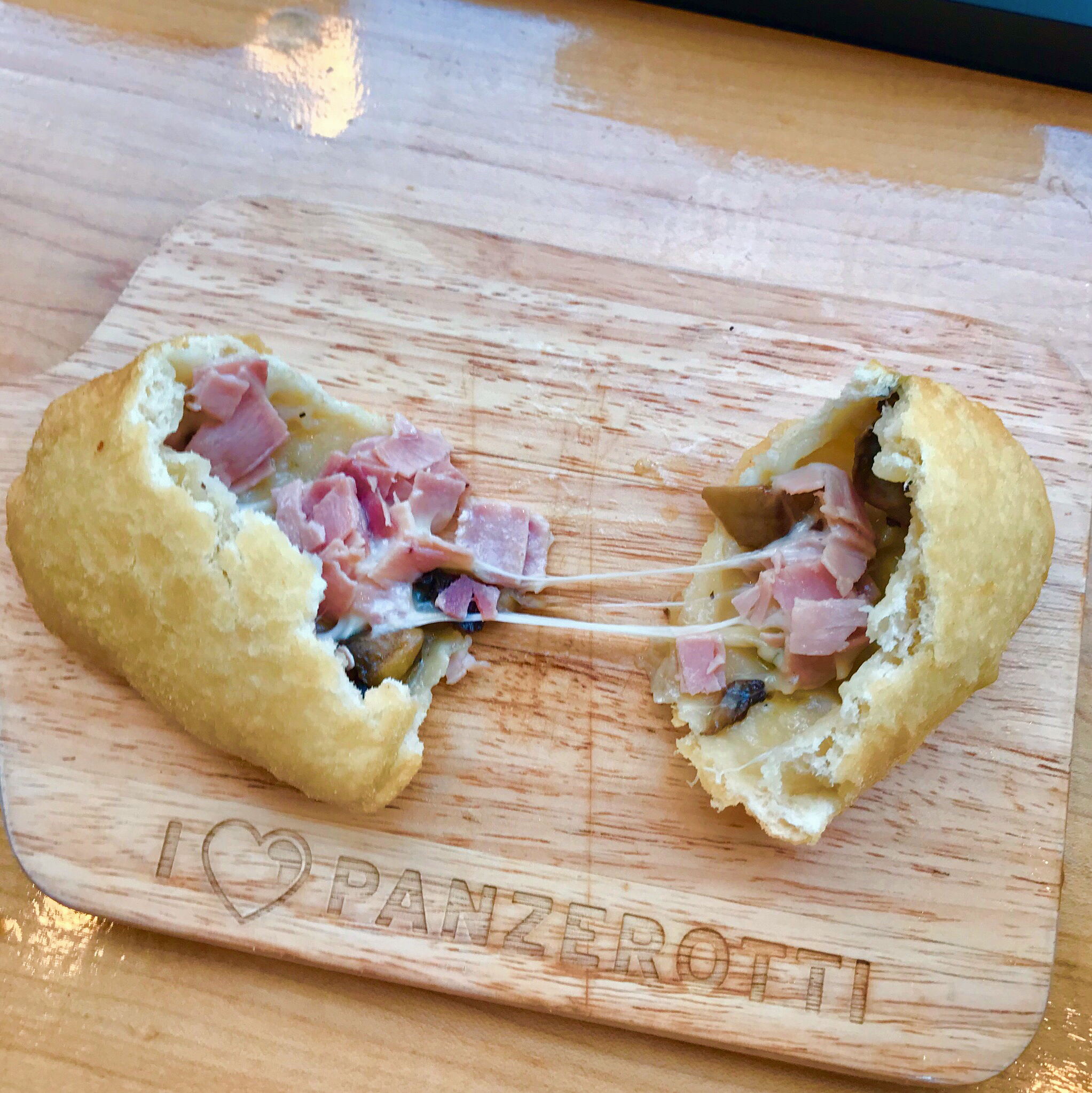 If you like the aroma and umami from truffle, Truffle Ham Shrooms panzerotti is the way to go. The savory ham and juicy mushrooms perfectly balance out the intense truffle.
If you want something classic, tangy, and meaty, get the Pepperoni. The tomato sauce is delicious and the pepperoni gives the panzerotti a hint of spice.
I Love Panzerotti is located 220 Varick St and will soon have a second location at Gansevoort Market. Visit for some amazing cheese pulls -- and if the food wasn't enough of a draw for you, I Love Panzerotti is also partnering with Mary's Meals, an organization to combat world hunger, so every panzerotto sold feeds a child in need.